Darkness and the flowing water, a current and cascade of noise so constant it seems forgotten, the sound of pressurized hydraulic machinery releases a burst of gas unlocking several large bolts one by one, air exits the doorway and an a shadowy figure enters thru it and approaches a much larger bolder shadow-outlined man.
Master
What news bring you that none will speak?
Messenger
Many breaking at point of force that met the translucent at the dawn.
Master
Make sure they have to be their wisest forge and make them allied by the nearest animal regiment.
Messenger
Sure as so, but the nearest breach of they duty bound by westerly a two phase sight.
Master
How make for sign is the widow wall, can they be given one returned?
Messenger
Sure as so, my shadow, but destined will and have for known at the transparencies numbered, fighting be, for a skirmish as the red waters of the balanced, the many heads on the shore.
Master
By an imbalance of their account this to it I'm sure.
Messenger
As so, and yet your kin, ....the
Master
Soon defeated, to match my heart.
Messenger
The, soon defeated, by numbers merely missing and not by, the count is blind.
Master
Then digging graves looking down fly the cemetery, or you will sow what they reap.
Messenger
These are not told by the other voice to tell you naught they are likely here.
Master
You could've led with that, what is wanted?
Messenger
Missing is the report, not made, not relayed.
Master
Bade make worry tales will hurry alacrity, if not for this darkness, accursed darkness.
Messenger
Forgivances, my shadow, lost at the borderlands by swimming beneath the grass.
Master
With the humans?
Messenger
Yes, with the humans, my shadow, soon as so, would that it were.
Master
Send half of the oldest wave at the demons in the sunset region, do by time what showing their tallest make to figure behind a closed tribe, closed mind you.
Messenger
Say what make I at our fangs, my shadow?
Master
Counted, ...and I will count them approached I. There will be a mirror by the voicing animal.
Messenger
To voice?
Master
To have voiced made so when they finish digging, I will bring them what I find to plant. Maybe then will they remember my promise. Then reflect with mine, we might see each other in this darkness by makings done. Go now, relay. Until there is light.
Messenger
Until there is light.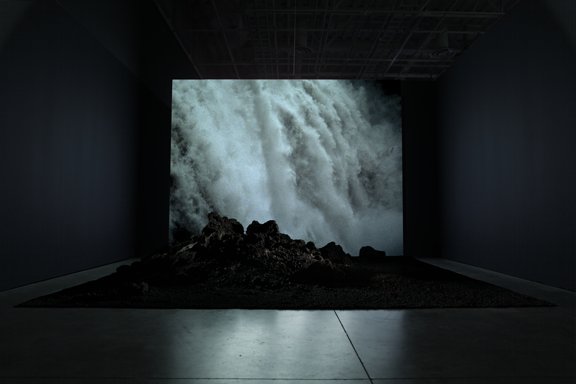 \\\
\